WHEN:
Friday, June 7, 2019 20:00
Singer-/Songwriter-BBQ – feat. SEAN NAGATA (Hawaii)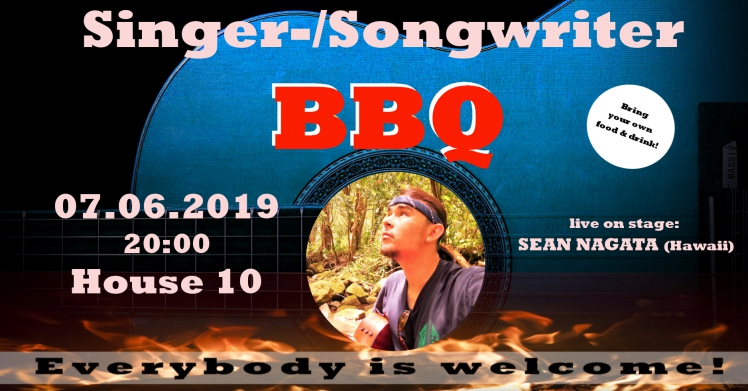 The event:
We'll set up a grill for BBQ and invite a live artist. You bring your own food and drink. Easy, eh? 😉
We start this years series with SEAN NAGATA.
The artist:
Sean Nagata is a singer-songwriter originally from Honolulu, Hawaii, who moved to Europe in the summer of 2017. He sings, plays the acoustic guitar and piano, and also produces and writes his own music. He describes his style of music as "Acoustic Soul". His debut self-titled album 'Sean Nagata" is on Spotify, as well as 2 songs from the EP 'Heritage', which he recorded in Toronto. He moved to Europe to seriously pursue his music career and to share his music, message, and voice in hopes to eventually tour around the world.
TO EVENTS/NEWS PAGE