WHEN:
Friday, July 26, 2019 18:00
WHERE:
Village Square / Club A18
Semester Closing Party – Welcome to the jungle!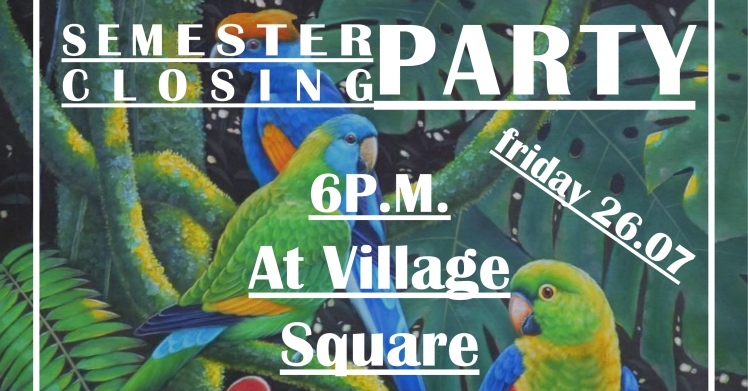 Let's celebrate the end of another hard semester with music, drinks and dance.
We will start at the village square at 6pm with yummy food, cold beer, a bouncing castle, cool music and lots more!
The motto will be "welcome to the jungle!" so if you want to add to the flair why not come in jungle costume? But if you don't have anything that fits the occasion don't worry! We will provide some masks and tattoos and a makeup artist that will turn you all into tigers, monkeys or colorful birds in no time! And of course we will have a photo booth so you can take some pictures for souvenir.
Due to noise prevention we have to stop the outdoor part at 10pm but the fun will continue at Club A18 where DJ R2D2 (Dirty Ragga Squad) will get you dancing late into the night!
We wish you all the best for your end of term exams and hope to see you all on July 26th!
TO EVENTS/NEWS PAGE