WHEN:
Saturday, November 9, 2019 20:00
CHIX'N'BONES / THE FERMATES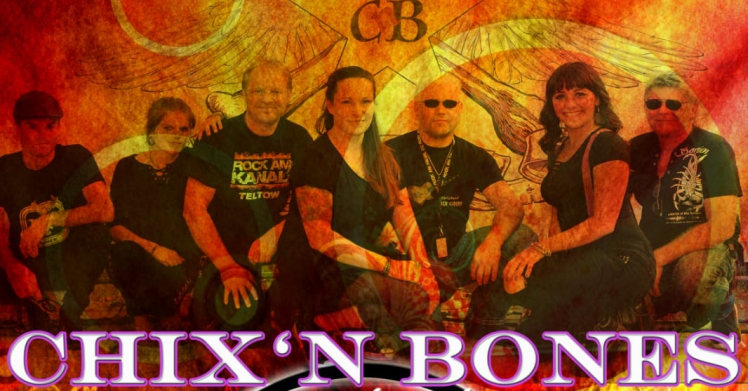 Two guitars, one bass, drums and three (!) front women, that's Chix'n'Bones. Polyphonic vocals meet a fat guitar sound, crazy chicks meet cool bones! Together with you they rock through four decades, from AC/DC to ZZ Top, from emotional ballad to Hard'n'Heavy sound – there's something for everyone.
Support: The Fermates:
Six friends that at one point decided to take up their acoustic guitars to play anything they like. Enriched with fiddle, mandolin or harmonica this makes a special sound that will stay in your head!
TO EVENTS/NEWS PAGE