WHEN:
Saturday, March 9, 2019 22:00
Student After Work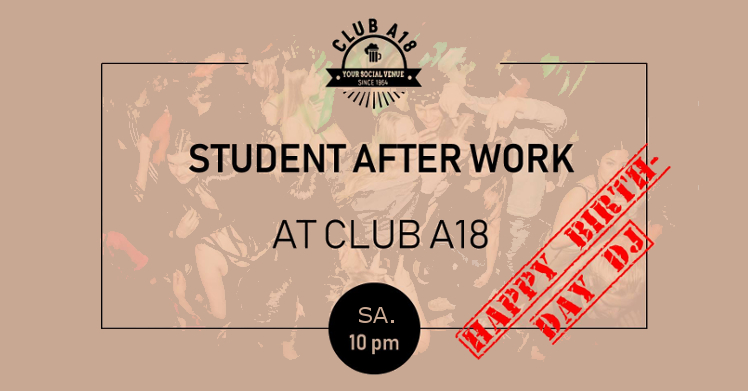 HAPPY BIRTHDAY DJ!
Our regular dance event at Club A18 – due to the concert on Friday for once on a Saturday and with a very special theme:
It's DJ Alex's birthday and he wants to celebrate with you! Bring him lots of good vibes as birthday present!
Admission free.
TO EVENTS/NEWS PAGE