WHEN:
Saturday, December 1, 2018 19:00
Pyjama Party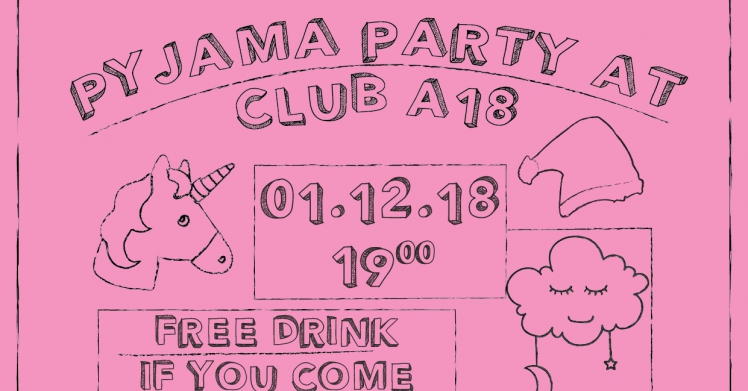 A good old Pyjama-Party is calling. Put on your best pyjama and have a nice evening with other pyjama people at Club A18.
If you come with a pyjama you get a free drink and all girls get a extra free prosecco too.
Enjoy a great cinema night with "Oceans 8" in our "bedroom" corner, followed by a great aftershow-party.
Admission free.
TO EVENTS/NEWS PAGE