WHEN:
Saturday, February 8, 2020 21:00
Open Stage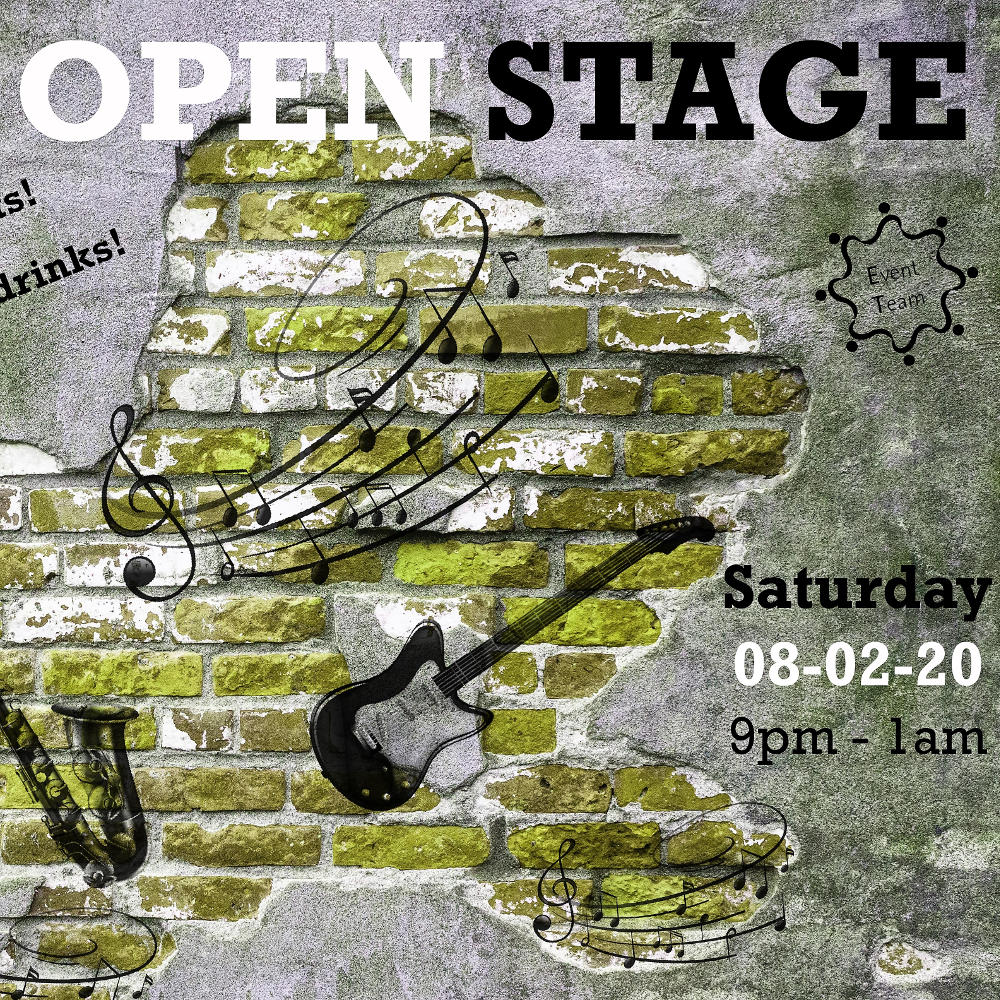 A new year has begun and once again we invite you to take the stage at Club A18!
All musicians & performers (e.g. dancers, poetry slammers etc.) are welcome! You will get a slot to present your own stuff and of course can take part in the final jam session (if it will come about).
All performances get free drinks!
Please be there at least one hour before start of event, to make sure we can establish a smooth running order! You have to bring your own instruments and amps (mics, cables, DI-boxes & PA will be provided).
For more info ask at the bar or write to info@club-a18.de.
We're looking forward to seeing you! Let's rock'n'roll!
TO EVENTS/NEWS PAGE