The fresh air cinema in the students village is back!
Alfred Hitchcock´s birthday is on August, 13th. He would have turned 122 this year.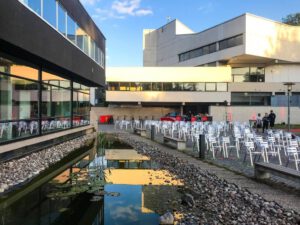 The Neue Kammerspiele take this as an opportunity and invite you to three Hitchcock films (Psycho, The Birds, Rear Window) on august 12th, 13th and 14th to the fresh air cinema on the village square.
Program and ticket purchase here
Back to Magazine Site