Ben Wagin, Action Artist and "Man of the Trees", is dead
We sadly say good bye to Ben Wagin, who passed away at the age of 91.
The political art installation "Das Parlament der Bäume" (1990) is probably his best-known work, a memory of the victims of the GDR border regime.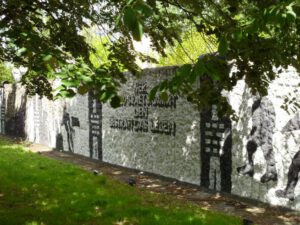 Wagins persistance, his courage and emotional committment to peace and a close relationship with nature will be missing.
Further infos about the installation "Das Parlament der Bäume"
(The editorial team makes a little summer break. Thanks to all readers!)
Back to Magazine Site