WHEN:
Friday, September 13, 2019 21:00
INES HERRMANN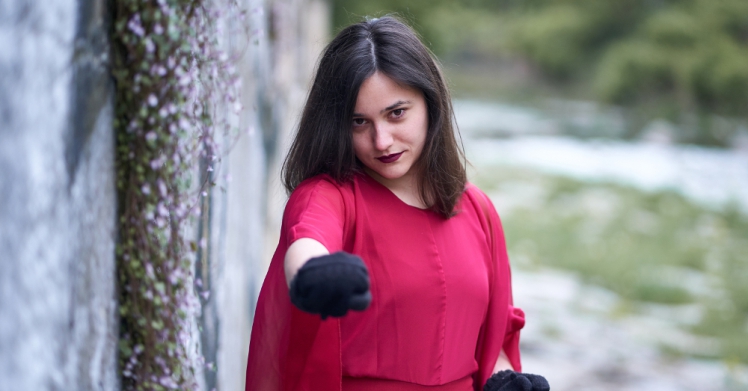 Ines Herrmann is an Indie artist and songwriter from Germany creating songscenes from her powerful voice. You embark on what can be characterized dreamy, beautiful, jazzy as well as dark, mysterious and edgy.
She is currently based in Dresden, Germany and touring Europe but has played at clubs and bars in Ireland and the US before. She's most commonly compared to Regina Spektor, Norah Jones, LP and Amy MacDonald.
Multiple reviewers note the dark timbre of her voice and the diversity of her songs. In 2018, she released her first fully produced Single "Stone Eyes", co-written with Breagh MacKinnon (Port Cities) and Christian Brähler (Lasse Reinstroem), which reached more than 7k streams, and was followed by her EP "Phoenix" in 2019.
Her newest single "Final Enemy" is a preview to her upcoming EP "Thunder" which will be released in fall 2019. Ines Herrmann works with producer Frank Reinemann and is currently teaming up with band members for touring.
SUPPORT:
Jessy Reichard
Jessy Reichard is 20 years old. Originally from the town of Jena she has now made Berlin her new place of residence. She has been making music as long as she can remember and already started writing her own songs in primary school. These songs often reflect on certain chapters of her life. Music is for her the best medicine for all purposes.
In addition to her solo shows she is also part of the band ZAZOU.
TO EVENTS/NEWS PAGE