WHEN:
Saturday, September 7, 2019 14:00
WHERE:
Rathaus (meeting point)
Heritage Day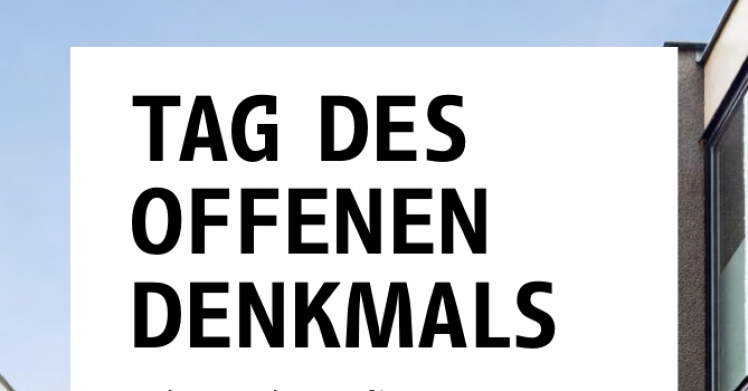 The heritage day in Berlin where lots of architectural and heritage monuments are open to the public takes place every year on the second weekend in September. This year's motto is "MODERNISM. MODERN. BERLIN." It fits perfectly for Student Village Schlachtensee which is one of the reasons we made it onto the cover of this year's program booklet (see below).
Guided tour through Student Village Schlachtensee at 2pm. Meeting point: Rathaus (house 11).
Exhibition "Modernism. Modern. Berlin. Artistic Positions." at Künstlerhaus 19 in the presence of the artists. Open: 1pm – 6:30pm (Guided Tour: 4pm) 
The dorm campus was built in two construction phases from 1959-64 by the architects Hermann Fehling,
Daniel Gogel and Peter Pfankuch. The landscape garden was designed by Hermann Mattern. Due to filigree construction, simple building materials and lack of technical knowledge some parts of the Village were in severe need of maintenance  by the 90ties. Since 2006 the cooperative Studentendorf Schlachtensee eG is working on the renovation of the buildings and with the help of experts (e.g. architectural office Brenne) developing solutions to save and preserve the monument in the long run.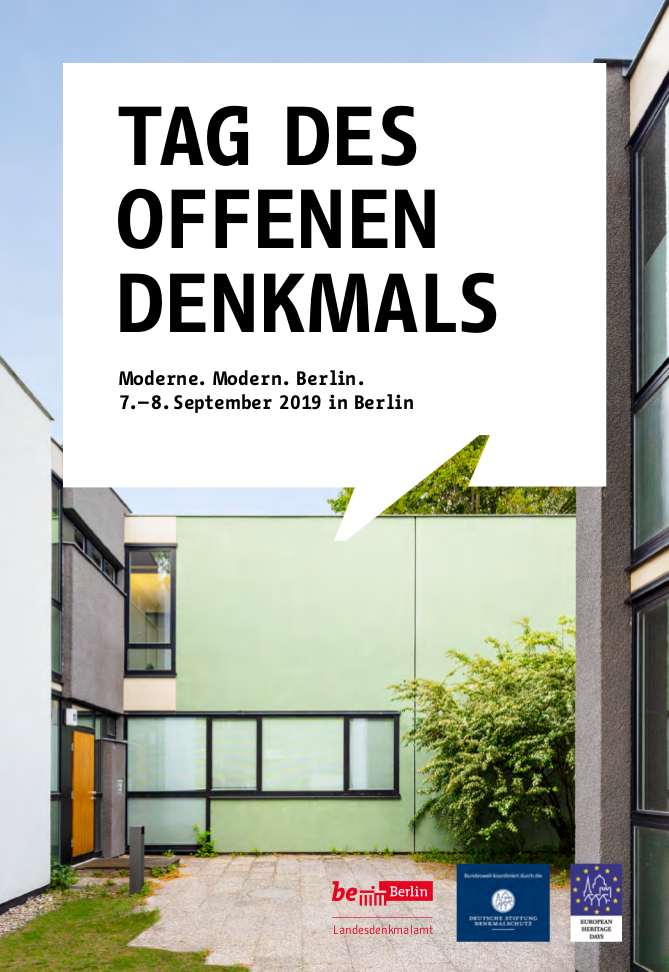 Here you can download the whole programme booklet for Berlin.
#tagdesoffenendenkmals #2019 #berlin
TO EVENTS/NEWS PAGE