WHEN:
Friday, June 21, 2019 16:00
WHERE:
Studentendorf Schlachtensee - Village Square
Fête de la Musique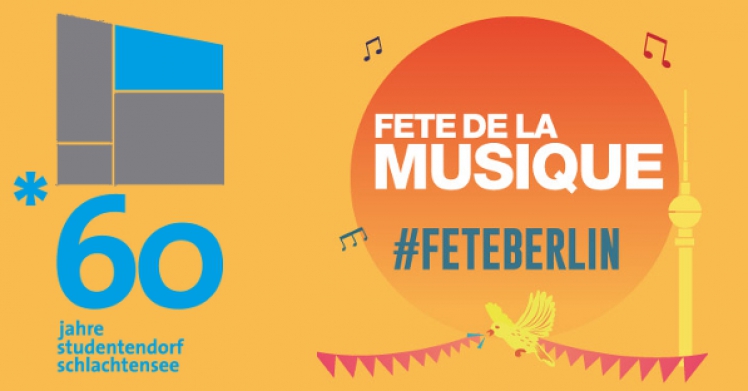 On June 21st there will be live music all over Berlin! But you need not go far…
Studentendorf Schlachtensee and Club A18 are for the first time partaking in this legendary event. We'll have our own stage at the village square and present our own little Open Air Festival with 4 artists.
Of course there will be food and drink available and after the last act has left the stage at 22:00 the party starts over again at Club A18 where DJ Sondermon will get you dancing to the greatest hits of the 70ies, 80ies and 90ies at the Fête de la Nuit.
The artists:
The young Singer-/Songwriter Zofia Charchan was born in Gdańsk/Poland but moved to Berlin with her parents soon after. Already at the age of 12 she started writing her own music. Her songs tell of love, friendship, flying but also falling. Get enchanted!
The nameless guy's facebook page just says: plays the piano, guitar and sings. Makes music just for fun. In an interview the Singer-/Songwriter from Magdeburg described his one-man-project with the ambitious phrase: "Kierkegaard meets Pop." Well, make up your own mind.
[new!] PLEASURE TRIPS [new!]
The world's an ambivalent place and many things aren't as they seem to be at first sight. Life can take you way up high or get you feelin' pretty darn low. But now's the time to cheer up – beautiful people – 'coz now this Berlin Indie-Pop 4-piece is here to take you on a Pleasure Trip!
Molass from Cologne combine NeoSoul with Jazz and thus create a unique and own sound. Sometimes happy, sometimes melancholic, often experimental but always with a lot of groove!
TO EVENTS/NEWS PAGE