WHEN:
Friday, October 4, 2019 17:00
Exhibition: 100 years of bauhaus. 90 years Itten-school (until 13.10.2019)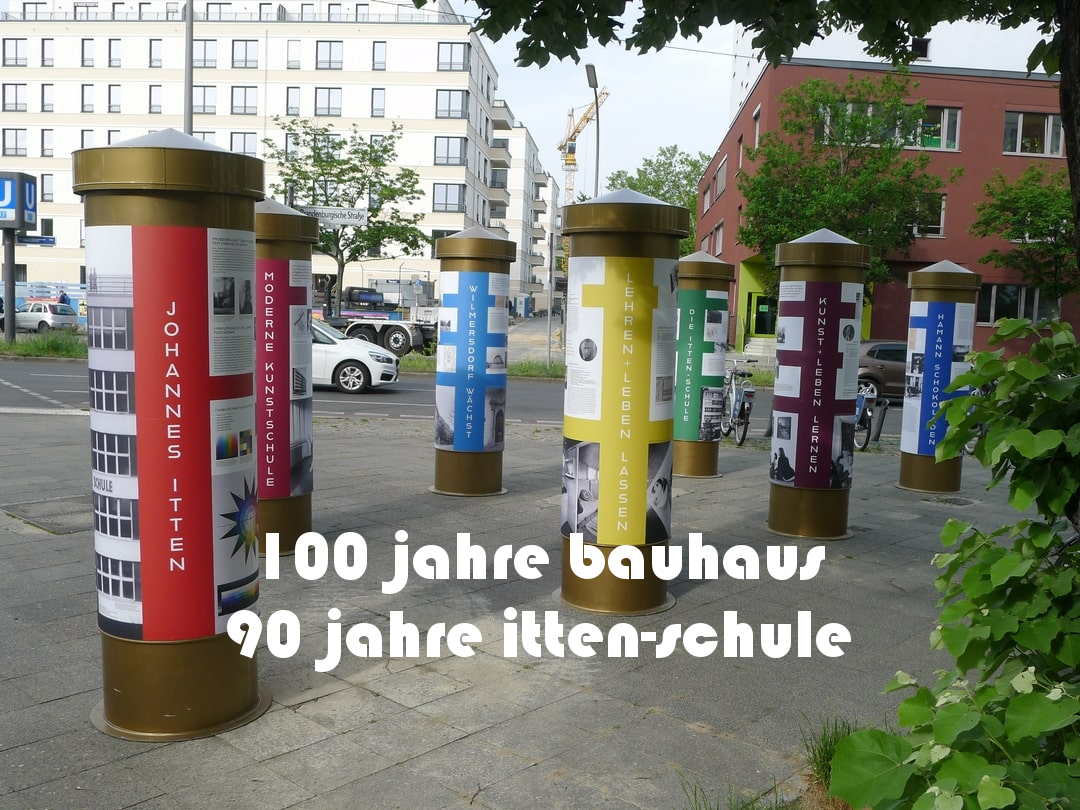 The open air exhibition "100 years of Bauhaus. 90 years Itten-school" will be shown on our village square from October 4th to October 13th.
The theory of colours of Johannes Itten, his design theory and morphology are still standard reference works of art theory. His colour wheel is till today taught in art classes. The artist Itten quite early gains the conviction that an artistic education should indicate the talent of an individual in a free and holistic way and encourage his strengths individually. As one of the first Masters at Bauhaus he develops the "Pre-Class" ("Vorkurs") for the self-orientation of the students, henceforth the base of education at Bauhaus, even after Itten has openend his own school of modern art at Berlin.
Situated in the new building of Konstanzer Str. 14, from 1929 on it makes a far reaching name for itself as "Itten-School". Vis-à-vis of the Prussians' Park in the aspiring district of Wilmersdorf the building contractor Wilhelm Peters establishes a congenial building, customized exactly for the needs of the art school. Here Itten teaches from now on, soon supported by former Bauhaus colleagues.
The exhibition shows a place that is central to Ittens significance, from aspects of local history to the backgrounds of building the school and also the biographical involvement of Itten with the Peters family due to their shared support of the Mazdaznan doctrine.
TO EVENTS/NEWS PAGE