WHEN:
Saturday, November 9, 2019 13:00
WHERE:
House 12, House 19, Learning Lounge
7. Open Artists' Workshops Steglitz-Zehlendorf 2019 – VISIBLE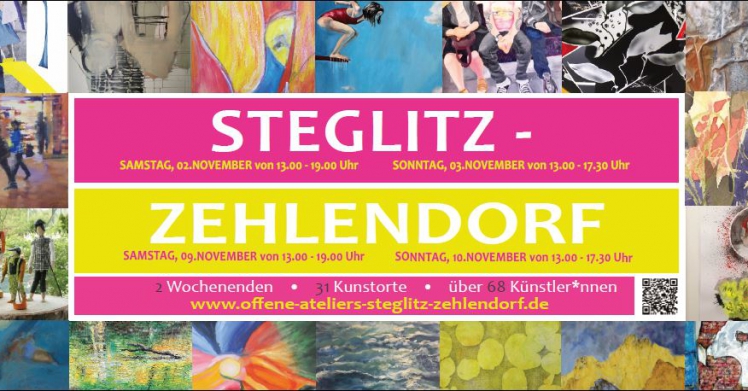 November 2nd and 3rd at Steglitz
November 9th and 10th at Zehlendorf
At the Studentendorf the artists' house 19 and the workshops in the basement of house 12 will be open on November 9th and 10th and there will also be an art exhibition at house 28 (learning lounge).

Opening Hours: Saturday  13:00 – 19:00 – Sunday 13:00 – 17:30
Meet the artists and be part of the art
For the 7th time artists  in Steglitz and Zehlendorf invite the public to an interesting and exciting tour of art. On first weekend in November the artists from Steglitz and on the second the artists from Zehlendorf will open the doors to theirs workshops, studios and galleries.
View a wide array of art – with free admission
Current works from a variety of artistic fields like painting, drawing, illustration, photography, graphic reproduction, sculpture and ceramics and numerous activities await you on both weekends!
The full program can be found here:
www.offene-ateliers-steglitz-zehlendorf.de
TO EVENTS/NEWS PAGE